Microneedling as a skin treatment
Microneedling has been on the rise for 10 years. Today, this minimally invasive treatment is one of the most requested skin treatments in the world. This is because it is effective against hyperpigmentation, lines, wrinkles, acne, visible pores and scars. Microneedling is definitely not a vampire facelift treatment.
This treatment is one of the most effective ways to permanently address skin aging as well as pigmentation problems, scars, coarse pores and dehydration. This in a safe way, using the skin's natural recovery process.
The benefits of microneedling
Microneedling delivers the best results for minimizing the appearance of hyperpigmentation, unevenness in your skin texture and lines. The treatment uses innovative techniques and powerful, professional actives to: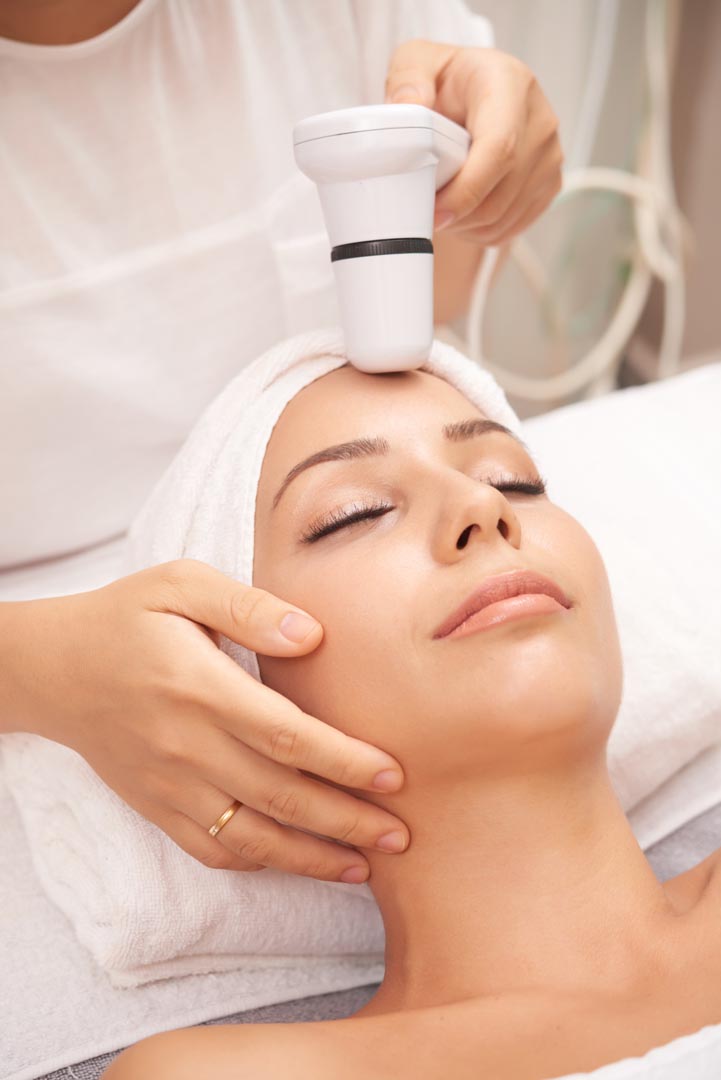 Microneedling, also known as collagen stimulating therapy, involves creating certain tiny microchannels in your skin with a device that uses micro-needles. These channels stimulate your skin' s natural wound healing process.
Your body is thus stimulated to produce more collagen and elastin in the treated area. This rebuilds skin texture and reduces wrinkles and texture irregularities. Therefore, the strong concentration of the active ingredients used also have a better and longer effect.
We use the bt-titan® MN. This device provides a controlled, precise and comfortable treatment that we personalize based on the needs of your skin. This less invasive treatment offers beautiful results and is suitable for virtually all skin types. The short recovery time of 4 or fewer days makes this treatment ideal for individuals with busy lives.
Microneedling is suitable for virtually all skin types and can be used to improve the following skin indications.
Microneedling is not suitable for the following situations.
Using a Face Mapping Skin Analysis, we determine if your skin condition is suitable for microneedling. The main thing is that your skin has a healthy barrier and is adequately moisturized (i.e., not with extremely dehydrated skin, eczema or psoriasis).
It is best to prepare your skin with Dermalogica products that contain moisturizing ingredients, antioxidants, vitamin C or light exfoliants. This makes the desired skin goals achieved faster. It is important to avoid using vitamin A (retinol), peels, lasers or hair removal one week before treatment. Get advice from your skin expert!
Given the intensity of this treatment, we first want to get to know your skin and prepare it for microneedling. Therefore, we recommend doing a Pro Skin 60 facial first in preparation for this treatment.
The microneedling treatment
The following advice applies to each skin type and is supplemented by your skin specialist based on their experiences.
Microneedling before and after
Following results you can expect from the microneedling treatment.
From the time your skin starts producing collagen until it is fully developed takes about 3 months. This means that your skin will continue to improve for up to 3 months after treatment. Your skin becomes firmer, smoother and more even.
For optimal results, we recommend a course of 3 treatments with 3-4 weeks between each treatment.
You can combine microneedling with a chemical peel. This allows us to efficiently address one or more specific skin problems at the same time.
With a chemical peel we ensure the removal of dead skin cells and intensively stimulate cell renewal. This greatly improves the absorption of the active ingredients and restores a fresh and healthy look to the skin.
You can work deeper with the specific peels on certain skin indications such as pigmentation, acne, coarse skin texture, fine lines and wrinkles.