Feeling good about yourself (again) is what you want. Having a fit and healthy body and losing weight is not so easy without proper professional guidance. Our LPG expert, weight loss coach and personal coach are trained and have years of expertise to achieve your personal needs and goals.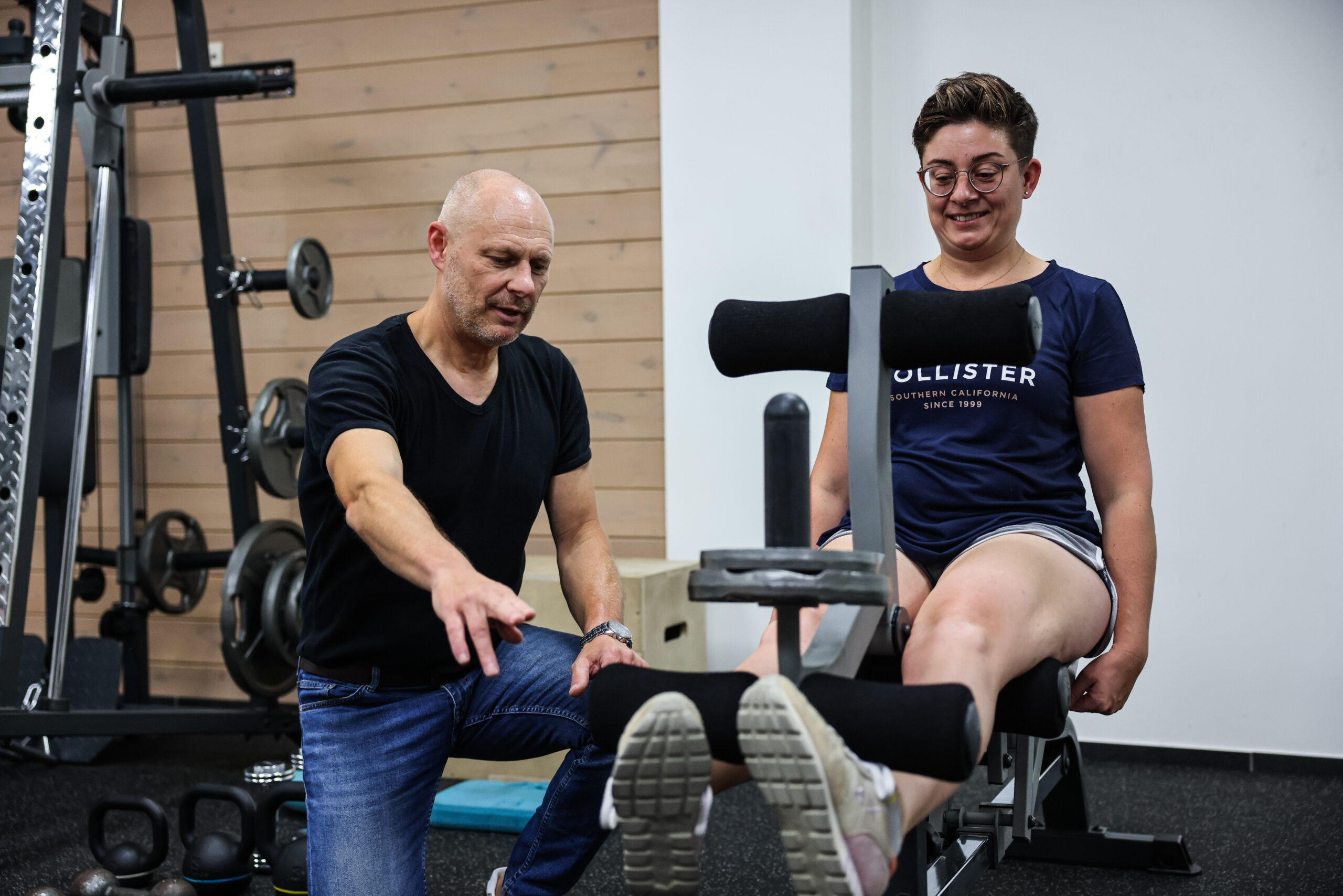 Personal coaching
We're taking on the challenge together to regain a fit and energetic body. The initial body screening serves as a guide to create an effective training program and professionally monitor your progress. We address physical issues in a targeted manner so you can resume doing what you love pain-free. By reactivating and improving body mobility and strength, pain and fatigue will diminish. Do you want to have an energetic mind and a fit body again? Book a trial session along with a body screening.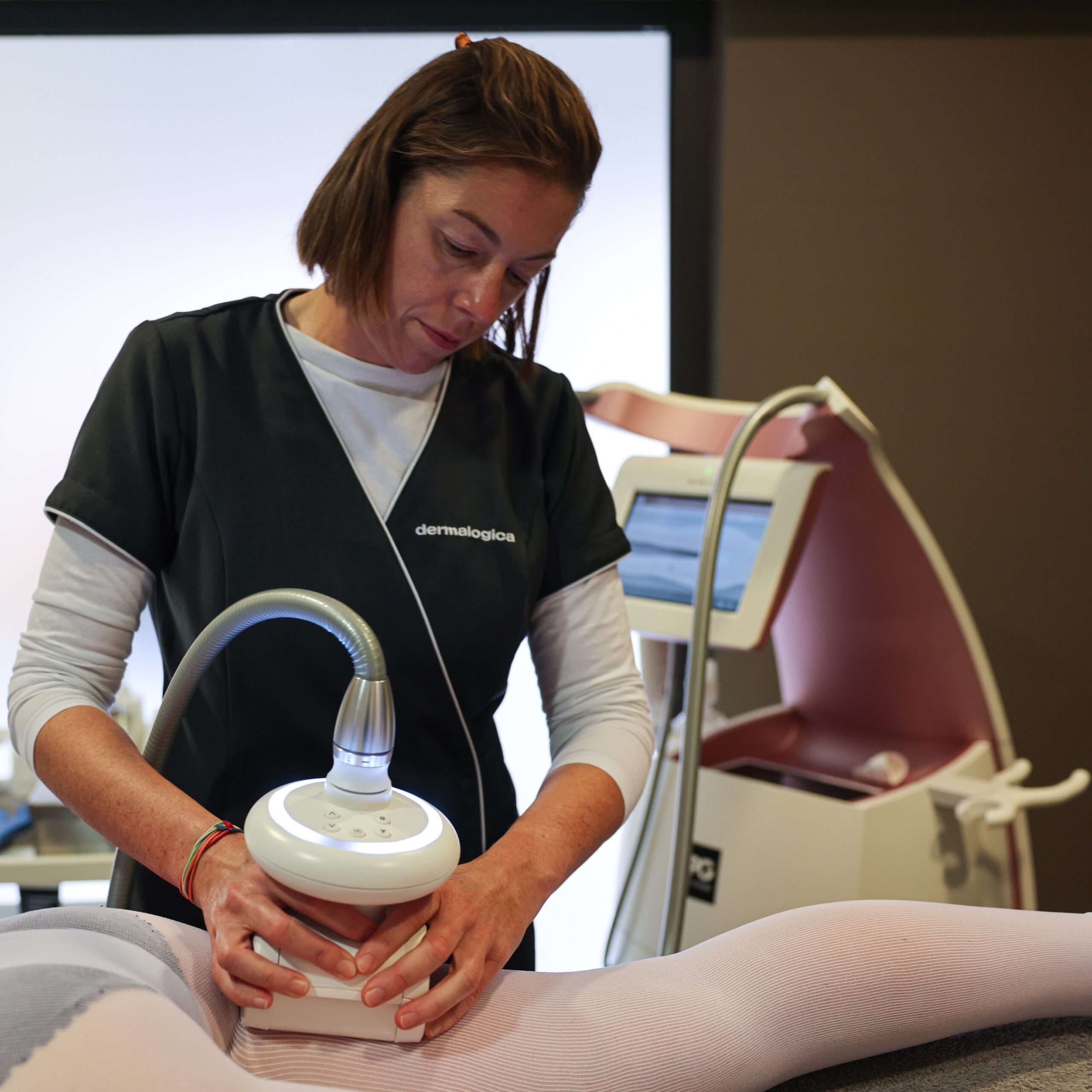 Body contouring
The intake and body analysis form the foundation of your treatments, allowing us to personalize and monitor them effectively. A treatment doesn't always require personal coaching or a diet, but they can be used when diet or exercise is no longer sufficient. LPG endermologie is ideal for cellulite, skin tightening, and overall body inch loss. Cavitation serves as an alternative to liposuction. The Universal Contour Wrap provides a body detox with included inch loss. Book your intake session below to get started right away.
Protein diet
Guidance during the protein diet is the key to make weight loss efficient and smooth. During the high-protein diet, we eliminate unhealthy eating habits and guide you towards a healthy dietary pattern. A protein diet is an ideal way to smoothly shed the initial pounds. We always aim to combine the protein diet with a healthy lifestyle that fits your eating and living habits, customized for you. Book an intake session below. You'll receive all the explanations and nutritional advice to take home. You can start right away.
Steve, your personal coach
Steve, personal coach and certified athletic trainer, would like young and old, athletic or non-athletic to feel fit and energetic again and go through life pain-free. Because of his years of expertise, he enjoys forming a team with you. Discussing expectations, setting up a training program, following you up with efficient exercises and providing advice and referrals as needed.
Before we start the first workout, we always schedule a body screening and testing session. During this training, your weaknesses and strengths will be determined, your expectations gone over and all your questions answered. That way, we get the best possible picture of your body and can give targeted advice to reduce and stop your physical symptoms, pain and fatigue. Based on this information, we will create a personal training program that you will do in our exercise room under Steve's guidance.
Sometimes you may be given some homework to take home such as an extra stretching exercise or an extra exercise…. We put everything in place to make you feel good about yourself again and put plenty of effort into pain management.
Be the most beautiful version of yourself
Do you want to work on a more beautiful and tighter figure? Do you have some cellulite on the buttocks and legs? Or heavy and restless legs with poor circulation? Or maybe you lost a lot of weight? Or do you have a pregnancy behind you? Together we will determine a treatment path through the intake interview and figure analysis. We put fully our expertise, knowledge and latest specialized equipment to work for you. Figure correction is usually the main step when exercise and dieting are no longer enough to tone your body. Improving your figure doesn't always have to be weight loss. By figure correction we think of: cellulite, skin firming, localized slimming, reduced elasticity, moisture, ….
Tell us what you can help with and become the most beautiful version of yourself.
The healthiest version of yourself
Do you sometimes have a little low energy? Do you become unhappy when you look in the mirror? Does your skin look dull? Did you perhaps gain some pounds after a vacation? Want to get rid of your excess pounds for good? Beauty comes from within, cliché you may think. Yet, our skin and body reflects our health.
Many skin problems and physical complaints arise from improper diet, stress, too little rest and too little exercise. The protein diet or protein diet is the ideal kick-off to lose the first pounds. We always start with a comprehensive intake interview where we determine your goals together. During this talk, we will replace the unhealthier habits with healthier ones and you will be given other nutrition tips. Not only will you lose pounds, but we're going to teach you a healthy lifestyle so you don't relapse into old habits.
A low-carb diet ultimately stands and falls with the right guidance, all at your pace…. If you take care of the right balance from the inside out, you will shine and be not only the most beautiful version of yourself but especially the healthiest version of yourself!