Taking good care of your skin is the basis for beautiful and healthy skin. Together with the use of the right products for at home, a professional facial will ensure that your skin gets and stays in top condition.
Thanks to my years of expertise as a Dermalogica skin expert and the use of products with even higher active ingredients, they give your skin a boost during each personalized treatment for radiant skin.
Skin improvement and skin results. That's what counts!
The power of a skin expert
Let me introduce myself, I am Annelies, your Dermalogica skin expert and specialized beautician. What is a Dermalogica skin expert?
Personal approach: a treatment and/or product recommendation is always tailored to your skin needs which are determined through a Face Mapping skin analysis
Knowledge: The level of knowledge of a skin expert is very high. Dermalogica was born out of education and is knowledge priority. The courses I take are among the highest level in the industry.
Expert: To become a Dermalogica skin expert, I went through a training program consisting of 3 levels. Expert status is the highest level that can be achieved through a large amount of intensive training.
Professional Products: I work with professional products that may only be used by certified skin experts. These are highly advanced and contain higher concentrations of active ingredients than home products.
Professional treatment: I use special application and massage techniques and equipment to increase the effects of the treatment.
Roadmap to a personalized facial treatment
Let us take you through the flow that is the same with every facial.
Consultation card completion and intake interview
On this card, you answer questions that provide insight into your lifestyle, symptoms, expectations, what products you currently use and any allergies. Then we will go over everything together to better understand treatment options and any contraindications. Of course, you can also ask any questions about the treatment or your skin here.
Face Mapping skin analysis
After the intake interview, the skin is double cleansed and I will do a Face Mapping skin analysis. In a Face Mapping, your face is divided into 14 zones. Each zone is carefully analyzed and viewed so that the skin condition can be mapped for each zone. Based on the intake interview, skin analysis and your skin goals, we will create a treatment plan and tailor the treatment to your current skin needs.
Personalized facial treatment
Whether you want impurities, acne, pigmentation, rosacea, wrinkles, fine lines or dry skin treated. You will always receive a customized treatment and this is the only way to achieve optimal results. You don't get a standard treatment with us but a truly personalized, advanced, targeted treatment. What your skin really needs. Our facial treatment for skin improvement.
Follow-up
After the treatment, you will receive personalized advice on products for home use, aftercare instructions and tips for your skin. That way, you can also work on optimal skin condition at home. Together, we will go over treatment options and spa programs to ensure optimal desired skin results. And of course, we'll schedule another appointment to improve that skin. Skin improvement and results is what counts!
Facial care for skin improvement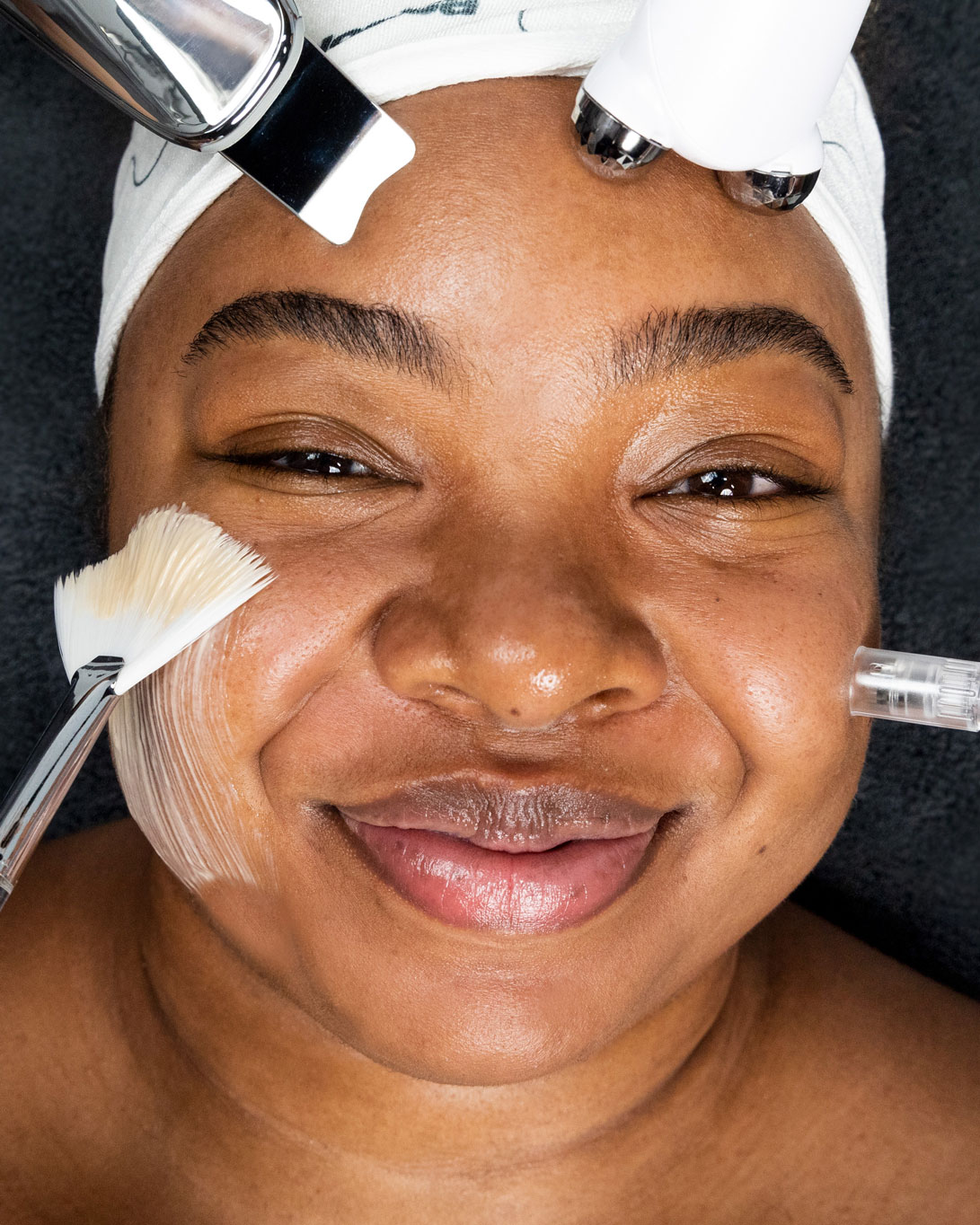 During the treatment, advanced professional products are used that contain powerful and high-quality ingredients to achieve the desired results. Annelies, your Dermalogica Expert is a highly trained professional who will take your facial care to the next level. With us, you are guaranteed the best treatments and advice for your most healthy skin ever. From clogged pores, dehydration, hyperpigmentation to dullness, puffy eyes, pimples and wrinkles, we can treat it all…,
To offer skin improvement at the highest level, there is Dermalogica's Pro Power Peel. This most powerful and fast chemical peel has allowed us to offer your skin a professional exfoliation and support skin health. This allows us to get the highest possible result without irritating the skin.
Do you also want to work step by step on a new healthy skin? Make your appointment for an initial facial with intake and skin analysis.
Skin improvement and follow-up
Skin needs constantly change and are affected by aging, climate, air pollution, stress, improper product use. We like to share our knowledge with you so you can better understand why your skin behaves a certain way and what you can do about it. You don't improve your skin with 1 treatment. This can only be done through personalization and follow-up. How is this possible?
Schedule a personalized facial every 6 to 10 weeks with skin analysis.
With each treatment, follow the advice of Annelies, your skin expert. As a result, we are going to achieve real results. Remember to pay attention to your skin at home and use the recommended products.
Together with you, we will create a personalized treatment plan to achieve visible lasting results.
We offer the option of spa programs to ensure optimal results. Ideal for challenging skin conditions or a desired skin result within a certain time frame.
Healthy skin is radiant skin! Together, we make a difference. Achieving and maintaining your healthiest skin requires personalization and collaboration. But good skin care doesn't have to be complicated. Whether you prefer a minimalist approach based on cleansing and moisturizing or want more advanced work. We tailor your home skin care regimen to your needs and preferences. Also very important: Dermalogica only uses ingredients that have proven positive effects on the skin. Thus, we avoid ingredients such as lanolin, mineral oils and artificial fragrances and dyes.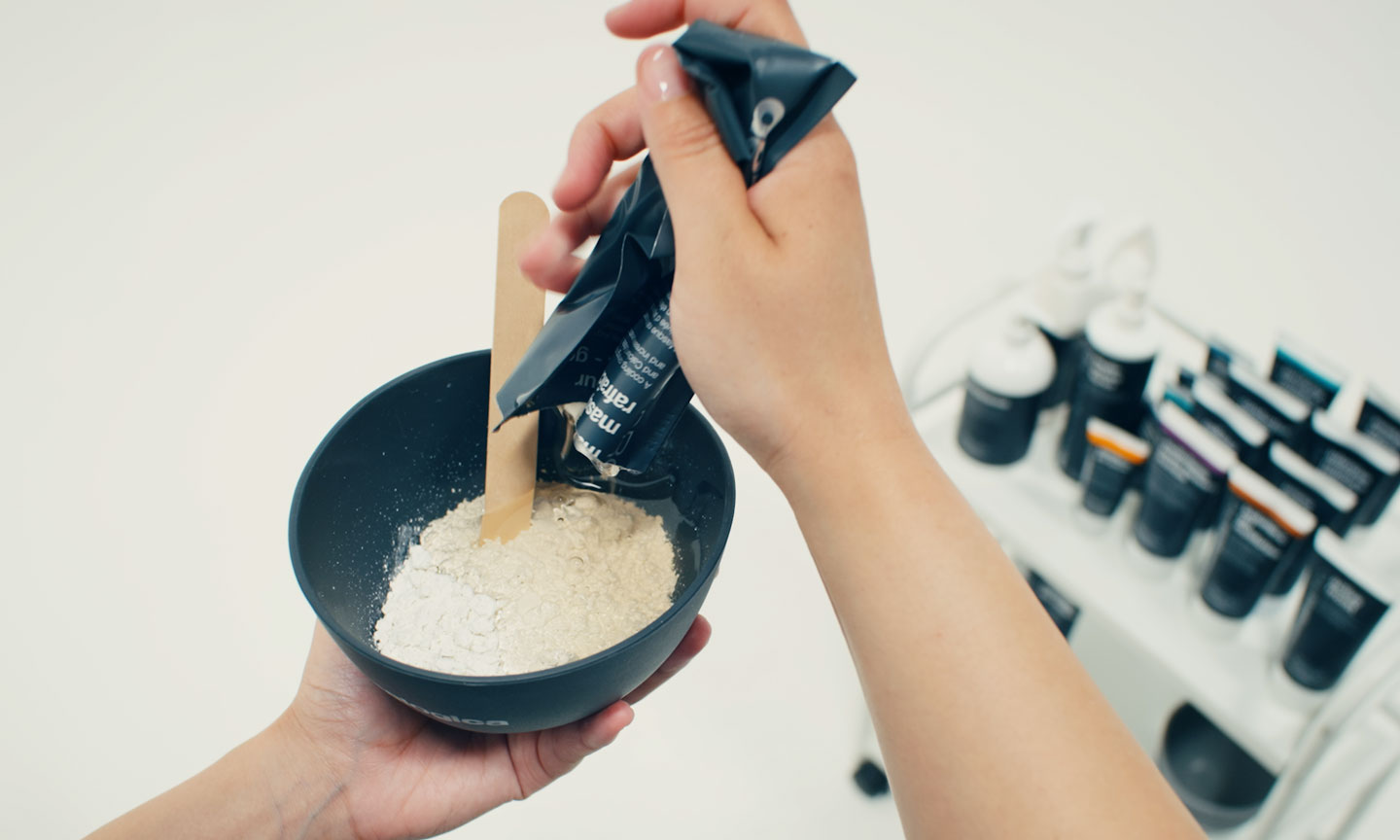 Skin improvement at Spa Différent in Ypres.