Get rid of cellulite and fat deposits thanks to cavitation!
Liposuction becomes BEAUTYcav. This is a revolutionary technology for reducing cellulite and removing localized fat deposits. Without pain, without cutting and without risk.
Cavitation is a new way to remove fat. It is an alternative to liposuction, but without surgery. This involves removing localized fat deposits in areas where it is difficult to disappear. It is not about large amounts of fat, but about reducing excess fat on body parts where exercise and training cannot get rid of it.
Cavitation with the BeautyCav is the very latest technology to remove fat (and shrink the fat cell) with lasting results and without surgery. Cavitation is a natural process in the body generated by ultrasound gouging. During this process, powerful air bubble explosions destroy the walls of the fat cells. The detached fat enters the bloodstream and is disposed of naturally through the body (kidneys, liver and muscles.
It is a way to permanently remove fat and is mainly applied to the abdomen, thighs, back, love handles and hips. Moreover, it is the only method currently suitable to address modular cellulite. This is cellulite in an advanced stage and is also called persistent cellulite. The silhouette is redrawn in a very short time. What are the benefits?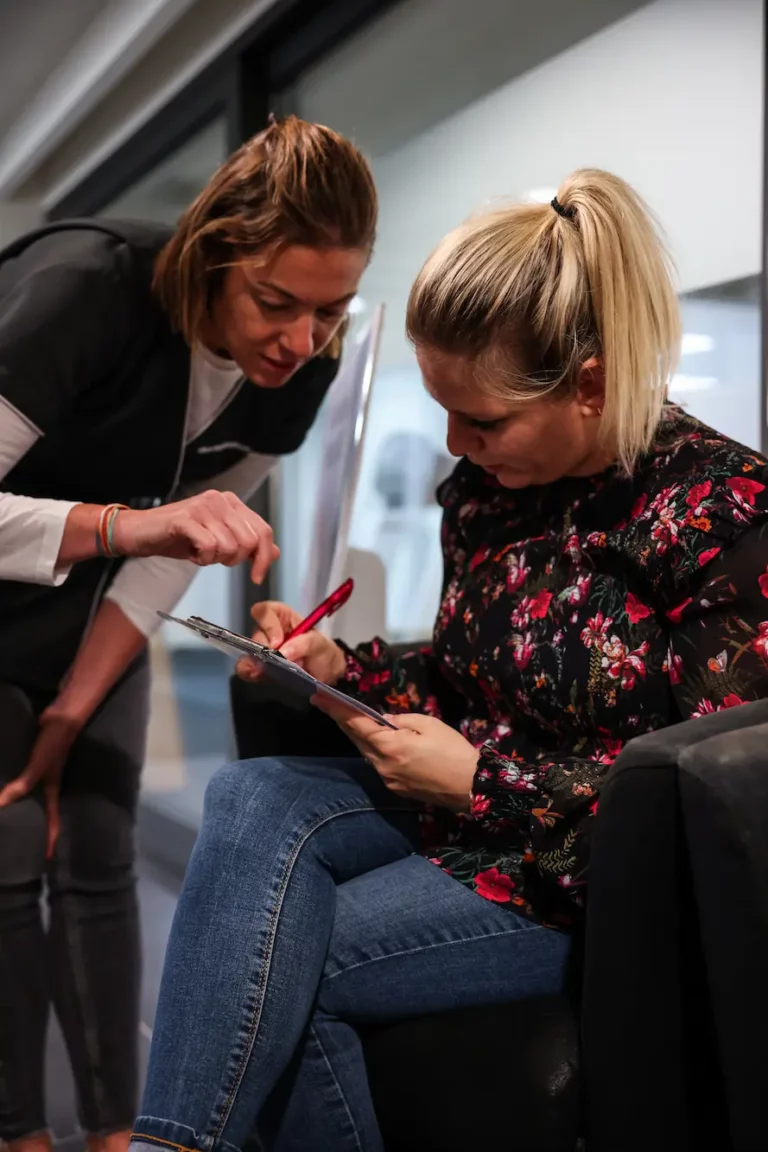 Intake interview and figure analysis
Before we start treatment, we will first do an intake together and go over a medical questionnaire. During this consultation, we determine together the area to be treated, do an impedance body measurement and measure the area to be treated. If there are no contraindications, treatment can be started immediately.
Treatment
It is important to drink 1 liter of water before the treatment so that all waste products are removed from the body more quickly. Contact gel is applied to the areas to be treated to allow contact between the treatment head and the body. The treatment is painless, you may observe some slight tingling and feel slight heat development.
Drainage of waste products and skin firming
After the treatment, we will treat the treated area with the LPG for 10 minutes. This is standard in every cavitation treatment. This is to ensure that the cellular fluid and other waste products are drained more quickly. LPG endermology is going to make sure that the skin that was treated is firmed. After treatment, we recommend drinking another 1 liter of water, exercising for 30 minutes and avoiding alcohol.
Follow-up and follow-up appointments
For optimal results, you need 4-6 turns depending on the size of the area to be treated. After each treatment, we schedule another appointment. There can be a maximum of 1 treatment per week. In addition to treatment, you will receive advice to optimize your treatment with nutritional supplements and dietary advice.
Is cavitation for everyone?
In the aesthetic field, cavitation can be a safe alternative to liposuction in the less severe cases, but can also be used complementarily.
Cavitation is ideal for someone who has a small accumulation of fat that just won't go away through exercise and an appropriate diet or for very stubborn cellulite. An area of maximum one A4 page can be treated per treatment. More is not possible because then the body is unable to process released fats.
Cavitation cannot be done in pregnancy, pacemaker, metals present in the body, skin complaints, liver or metabolic disease and obesity.
What areas can be treated?
Cavitation is ideal for problem areas such as:
How often should I schedule a treatment?
As with all treatments and diets, we recommend a healthy lifestyle. Consider adequate exercise, healthy eating (sinning once is allowed), drinking enough water and avoiding alcohol or in moderation. The protein diet combined with treatment is proving to be very effective.
We always recommend 4-6treatments depending on the desired result. Basically, no maintenance treatments are needed afterwards unless you gain weight.
A cavitation treatment lasts 30 minutes including 10 minutes of LPG. It is best to schedule this treatment every week or 2 weeks. This way you give your body some time to process the fat and rest. Have questions or want to schedule an appointment? Please feel free to contact.
Cavitation price
| | |
| --- | --- |
| Intake interview with 1st treatment | € 149 |
| Cavitation treatment (incl. 10 min LPG) | € 149 |